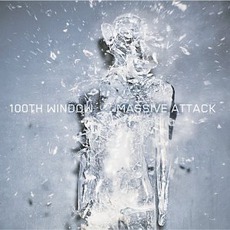 Tracks
People who bought this release also bought
This is album number four from this amazing group that have already established themselves as one of the most inspirational bands of the 90s. Once again we see Massive Attack push on all the musical boundaries to produce yet another amazing release!

Yet again we hear the dark moody textures that we've come to expect from Massive Attack, backed with their thumping electronic drum beats and topped with the spacey vocals. This time however they have gone for a much smoother ambient feel. This has allowed the music to become even more atmospheric and mind numbing for the listener. Massive Attack has continued their tradition of bringing in a famous female vocalist to sing a few songs. This time round Sinead O'Connor lends her phenomenal voice on the tracks What Your Soul Sings, Special Cases and A Prayer For England, all of which sound amazing and stand out as strong highlights to the album. A Prayer For England is a particularly beautiful piece and perhaps the best one on the album.

Butterfly Caught is a curious piece that seems to combine Eastern sounds with the trip-hop sound. The two seem to work well together resulting in a fantastic song.

This is yet another brilliant release from the pioneering artists of the Trip-hop sound. It is near impossible to pick any faults in this record at all. In short if you were blown away by any of their previous material then prepare to be blown away yet again!