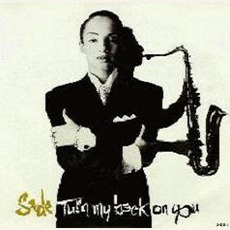 12 Inch Collection 1984-1988
by Sade
Tracks
People who bought this release also bought
A Sade collection never officially released in album form when compiled. An excellent selection of Sade tracks from this fan assembled album which compiles extended cuts, remixes and non-album tracks from Sade's 1984-88 tenure with Epic Records. Some versions are direct from vinyl but great care was taken to reproduce the fidelity of these songs with best available equipment at time of assembly. This is not a hack job; this is a lovingly prepared presentation which captures Sade during the early part of her career.
Definitely a pleasure to find if you missed these songs when they were first released as 12" singles. Sound is excellent, selection enjoyable and of course... it is Sade!.
I am giving this review 4 stars only because one track is missing..
Be aware before downloading. One track is missing from the download at time of this review: 08 - Turn My Back On You (Dance Mix).
Enjoy!
.