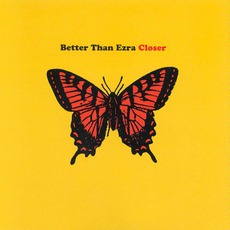 Tracks
2.
Extra Ordinary (feat. DJ Swamp)
3:40
4.
Rolling (feat. Toddy)
3:33
6.
Recognize (feat. DJ Swamp)
3:19
People who bought this release also bought
Better Than Ezra is one of those bands in which you can drive in your car, put in their CD, roll your window down and let the music take you away. The lyrics are relatable, the hooks are catchy and they know how to have a good time. On their album, Closer, the band showcases their wide range of musical fun with the songs "'rolling" and " sincerely me." On "closer" they drill into the fragile human emotions of losing someone you love. This is my favorite BTE album and the band agrees from past interviews that they have conducted. I would recommend giving Closer a listen and try to not get addicted.