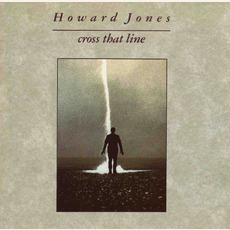 Tracks
People who bought this release also bought
Howard Jones became a soft rock icon in the 80's after songs like his biggest hit, "No One Is To Blame". He is part poet, part composer, and both sides are given the spotlight here.

The first half of the album contains the pop songs. Jones scored a big hit with "Everlasting Love", still a staple of shift rock stations. This is a great pop song, but "The Prisoner" is a more interesting song. Jones plays with since voice effects here, effectively turning his voice into another instrument. The caves to the chorus are dramatic and sharp. This track shows what Jones is capable of when he wants to experiment.

"Powerhouse" is a bit out of place here. It's an attempt at a strong pop song, but comes off as a rote album track that tries too hard to be a pop song. It's ok for what it is, but largely unmemorable.

The second half of the album is Jones' composer side. It features a lot of soft jazz/adult contemporary piano pieces. Jones is a talented musician, but takes no real chances here; nothing stands out from the rest. The music is relaxing, but doesn't want to be anything more than incidental elevator music.

This album starts out with a lot of promise. "Everlasting Love" is a great pop song, and "The Prisoner" is a well-crafted and interesting song, but beyond that, nothing really stays with the listener. It would be worth getting the first two tracks, or a greatest hits collection, but most of this album is unneeded.