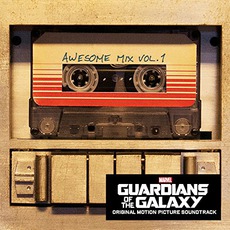 Guardians Of The Galaxy: Awesome Mix, Vol. 1
by

Various Artists
Tracks
People who bought this release also bought
You don't HAVE to have seen the movie to enjoy this soundtrack, but it wouldn't hurt. This is a rare soundtrack, in that it blends perfectly into the plot of the film. The mix tape you are considering buying is central to the movie's theme, and these songs pop up in just the perfect situations.

Taking a look at the songs on the album, this is a best of the 70s album filled with songs you will recognize. The intro to Blue Suede's "Hooked On A Feeling" is iconic. Norman Greenbaum's "Spirit in the Sky" is one of those songs that you know immediately, but never think of who performed it. Well, now you have it! Another I'm-sure-I-know-this-one sing is The Raspberries' "Go All the Way". The opening riff immediately grabs you, and the rest is 70 ' pop perfection.

This is one of those albums where if you don't happen to like a certain song, the next one will get your attention back... like Jackson 5's "I Want You Back", one of their best. David Bowie isn't known for fitting in, but "Moonage Daydream" blends right into this package. Punk is even represented here, with The Runaway's "Cherry Bomb". "Escape (The Pina Colada Song) is the silly story of a couple who grew bored of each other and searched for new love, only to rediscover each other, and that is the perfect analogy for this album. You'll find you are familiar with most of these songs, but it takes a collection like this to make you see that you really love them. I highly recommend this to anyone who loves popular music of any era.