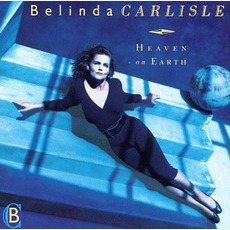 Tracks
People who bought this release also bought
Like any red-blooded American male growing up in the 80's, I had a huge crush on Belinda Carlisle after this album hit. Carlisle had already had plenty of success with the Go-Go's, but she was the one to really achieve a great amount of success on her own. This album, her second as a solo artist, was everywhere. Her image, the music videos, where everywhere. But that was a long time ago. The real test of a work is time, and it is time to take off the rose-colored glasses of youth and see how this album held up.

Carlisle had a string of hits from this album. She topped the pop charts with the first single, "Heaven On Earth". It got massive radioplay globally, and became something of a signature song for her. This one stands up well, a mix of pop, some rock guitars and some definite club influence. The video, directed by actress Diane Keaton, was very popular, and helped make Carlisle, sporting a new, more mature, look, a fixture on tv's.

The next song, I Get Weak, continued the momentum. It's more of a ballad, a much different tone than the first single. The change was a good thing, and the song made it to number two on the charts. It certainly fits well on eighties radio to this day. Like many of her hits, it relies heavily on repetition to catch the listener and keep them singing and dancing along. The third single was Circle in the Sand, a departure from the first two, in that it's a slower song, not nearly as forceful as the others. It still made the top ten, largely on the momentum of the first two songs, but it faded, and never really became a lasting hit like the others. It feels dated today, and somewhat out of place with the rest of the album.

The rest of the album is fine eighties pop...nothing else really stands out, but nothing is terrible, nothing would surprise me to find out that it made the top 100 charts. Carlisle has a great voice, she could probably sing the phone book and I'd enjoy it on some level.

So should you get this? Well, you can get the hits on one of her Greatest Hits collections. If that isn't enough for you, then by all means pick this one up, it's probably her best. But for the most part, that collection will be all you need. You can identify a few other songs from her other albums, but there is no cult b-side success store here, there are just some nice eighties dance pop tunes. Great in their time, good now.