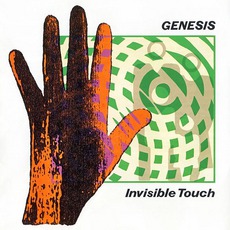 Invisible Touch (Remastered)
by Genesis
Tracks
People who bought this release also bought
"Invisible Touch" was Genesis' most commercially successful album, producing their only number one hit in the title track. The album produced four other top 5 hits in "Land of Confusion ", "In Too Deep", "Throwing It All Away" and "Tonight, Tonight, Tonight", making it one of the biggest albums of 1986. Yet, hardcore fans react to the album with a certain degree of derision.

Genesis became one of the biggest progressive rock bands of all time after their run of long, exploratory art-rock pieces such as "Supper's Ready" and the opus "The Lamb Lies Down on Broadway". But after the respective departures of founding member Peter Gabriel and guitarist Steve Hackett, the band began to produce more pop-oriented songs, shorter pieces more in line with what the rest of the music industry was heading towards at the time. This resulted in bigger chart success, and more exposure for the band, but older fans were not getting what they were used to getting...entirely. Phil Collins, Mike Rutherford and Tony Banks drove their material toward pop-friendly melodies and lyrics. However, they always kept one foot firmly planted in their prog roots. "Invisible Touch" is no exception. The second half of the album includes the two-part "Domino", a classicly progressive Genesis song, including several shifts in tone and melody. The song became a staple of their love shows, including the brief, Collins-less "Calling All Stations" tour. Additionally, the album ends with the instrumental piece, "The Brazilian".

"Invisible Touch" really has something for everyone. The title track and "Anything She Does" are catchy pop tunes. "In Too Deep" and "Throwing It All Away" are strong ballads. "Land of Confusion" is a driving rock song. "Tonight, Tonight, Tonight" is a pop-rock tune featuring an extended prog-friendly instrumental section, which is generally edited out to shorten it for radio play; the full version included on the album is a true gem, an extended of a pop song version long before they tocame popular. And the "Domino" suite and "The Brazilian" are art-rock classics. It's strange to say this for an album that has sold more than ten million copies, but this album often gets overlooked by those more concerned with what the album is not than what it is. It's worth sitting down and listening to all the way through in order to fully experience exactly what it has to offer, which is much more than a collection of pop hits.