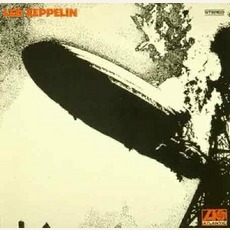 Tracks
People who bought this release also bought
I wholeheartedly agree with reviewer thewall45!

When this LP came out in January 1969, nothing sounded as potent as Robert Plant's vocals and the guitar work of Jimmy Page. A solid rhythm was supplied by John Paul Jones on bass and John Bonham on drums. This album blew me away, even though it was played on a horrible sounding (by today's standards) console TV stereo at my friends house.

This album certainly demonstrated the group had loads of potential and were primed for future success. Jimmy Page was already a master in the studio and used many experimental recording techniques to add to the albums unique sound.

Led Zeppelin pulled together their own heavy versions of some classic blues standards from Willie Dixon and some of tunes that Jimmy Page had been working on with the Yardbirds this debut album.

My favorite tunes from this set is the uptempo Communication Breakdown, Good Times Bad Times, You Shook Me and the extended versions of Dazed and Confused and How Many More Times. Another classic album that you need in your collection.
This spectacular debut of Led Zeppelin showcases the amazing work of the group that would lead to even greater heights in their later works;truly a must-have.