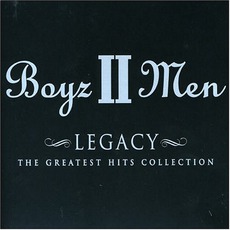 Tracks
People who bought this release also bought
I have loved Boyz II Men since they broke out in 1991 with their first album "Cooleyhighharmony" Legacy is all of their best songs. These guys from Philadelphia definitely know how to sing!! They have great a cappella sound and great harmony.

When I first heard them, I thought WOW!! Motown Philly was the song that got me hooked!! But there are countless other songs such as "End of the Road", "Water Runs Dry", and the most popular song in my book"I'll Make Love to You".

This album has the best songs from Boyz II Men!! It's a must have!!