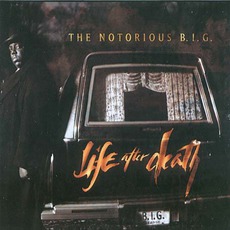 Tracks
Also by The Notorious B.I.G.
People who bought this release also bought
I used to Like Biggie until I heard this album.This album is terrible.You would think that The Notorious B.I.G couldn't put out a bad album because he's supposed to be one of the greatest rappers ever from what I have heard,but no he can put out a bad album and he has. I think this is really bad. Listen to the song called what's beef.That has to be one of the most disgusting songs that I have ever heard. Such an evil song I don't now what he was thinking when he made that when he was alive. I don't know how people could like that song or any other song by him after hearing that song. I know I won't be listening to anymore songs by him anymore and I wish I would have found out about this album sooner than I did,but i'm just glad I found out about it with that song so I now not to listen to him anymore. I really wish that there was a choice for a zero star rating but there isn't so I have to say that I give it zero stars.I don't even want to give it that one star because it is that bad in my opinion.