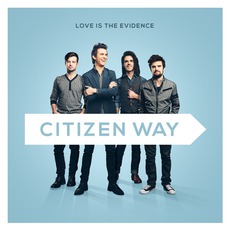 Tracks
People who bought this release also bought
There are so many awesome tracks on this album, my absolute favourite is "should've been me", it's so uplifting and it actually has a great message. The track "evidence" has a similar sound to it and I just can't stop playing it either.
I would really recommend this album to anyone looking for a Chris Tomlin or Casting Crowns replacement, it's similar music but with a fresh, modern vibe. It's definitely an album that can be enjoyed across generations too, everyone in my family loves having it on in the car!
To conclude, if you need a new Christian pop album then "Love is the Evidence" by "Citizen Way" is an album you WILL love for its upbeat and fresh sound which has great replay value.