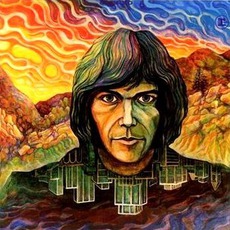 Tracks
People who bought this release also bought
Ex-Buffalo Springfield guitarist/vocalist Neil Young debuts with a eclectic first album. Produced by legendary Jack Nitzsche and musician Ry Cooder, this LP has some tremendous highlights. For example: the 2nd track "The Loner" is a great upbeat rocker (which later fellow Buffalo Springfield bandmate Stephen Stills covered). The beautiful "Here We Are in the Years" and "If I Could Have Her Tonight" are some of Young's best tracks; simply stunning. "What Did You Do to My Life?" and "I've Been Waiting for You" are 2 other more 'edgier' tracks, yet beautifully captured on this recording. "The Old Laughing Lady" and "I've Loved Her So Long" are hauntingly beautiful,


The 'odd' tracks on this record seem to set Young far apart from what he did in Buffalo Springfield. "The Last Trip To Tulsa" is a meandering mess. The opening track "The Emperor Of Wyoming" isn't much better.

Some of the musicians here include Poco's drummer George Grantham and bassist Jim Messina. A few Wrecking Crew members bassist Carol Kaye & drummer Earl Palmer also add into the rhythm section on some of the other tracks. Neil Young does a wide variety of instrumentation as well. A fine debut from Canadian Neil Young! Buy it!