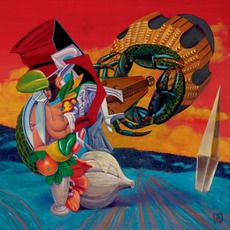 Tracks
People who bought this release also bought
This is probably the most "normal" album in the bands discography. And what I mean by that is that the writing is far more straightforward than thier previous albums. But what really stands out to me is that the band is still who they have always been as a band, but they were willing to dial back and get down to the fundamentals of thier sound.

Even though some fans might find this to be the wrong move, I think that it awesome to see a band who had made the point they wanted to make be okay with going in a new direction. It shows alot of maturity. They didn't want to write shocking music just to shock people, they wanted to write what they wanted to write. And thier departure from absolute choas allowed them to be more open to new ideas. So in a way, the mars volta were almost challanging themselves in order to become better at thier craft. They were asking why they do what they do as opposed to being aimless.

I think this is thier most mature album to date because they didn't seem to have anything to prove to anyone anymore.