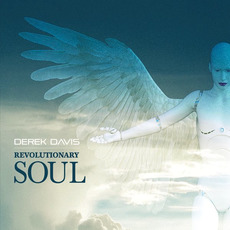 Tracks
People who bought this release also bought
Derek Davis has been writing and performing music for almost 30 years. Starting with drums at age 11, Davis began performing and writing songs at the age of 15. His first band Babylon A.D. was signed on with Arista Records. Babylon A.D. released Davis' first album in 1990. Several more albums followed. While working with Virgin/EMI Records he wrote and produced several songs with big bands like Alice Cooper, Bon Jovi, Aerosmith, Van Halen and Cheap Trick.

Revolutionary Soul is his latest soul and rock tinged album. While most tracks on this album were written and performed by Davis, a few songs are covers. "Valerie" is probably the most covered song by the group "Noughties". Davis does a great job covering the song while adding his own rock and soul style. Davis also covered a song by Jimmy Cox called "Nobody know you when you are down and out". Another amazing cover by Davis, especially with his soul singing talents. The last song covered by Davis on this album is "Woman's gotta have it" by Bobby Womack.

Davis really took a chance with this album in showcasing his vocals. Some of the best vocals you will hear in rock nowadays. A definite must have, I love this album and will look forward to his future releases. Davis also is a great live performer so if you get a chance to attend one of his shows, definitely do it!