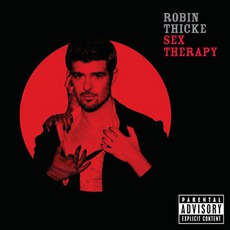 Tracks
People who bought this release also bought
This album is hot!!! All versions of title song are excellent. Blurred lines is also great. Not bad for the son of Alan Thicke!
Ususally, this is not my taste, but my husband started listening to it, and I got hooked!!
I've had a lot of fun with this album which is an eclectic mix of smooth R&B, hip hop, pop, and bossa nova influences. It's smooth, rich and laden with emotion.

There are five basic themes to the album:
The smooth, sexy songs: Mrs. Sexy and Sex Therapy
The up-tempo songs with a stronger hip-hop or pop flavor: Make U Love Me, Shakin' It for Daddy, Mieple, Elevatas, Rollacoasta
The sweeter ballads: It's In the Morning, 2 Luv Birds, Mona Lisa
And, the bossa nova influenced songs: Starts With a Kiss, I Got U, Jus Right, Mona Lisa

The album is classified as R&B, but has a heavy jazz influence. The Bossa Nova jazz gives the album a rich flavor. It's not your standard smooth R&B with good vocals but low substance. It's an album that is multi-generational, multi-cultural, and multi-layered.

There's a song for many different moods. I love it!