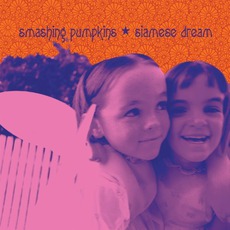 Tracks
Also by The Smashing Pumpkins
People who bought this release also bought
Siamese Dream is the album that eventually got me hooked on the Smashing Pumpkins. I remember hearing the introduction to Cherub Rock at a party- I was hooked. I went out and bought the CD the next day and I have not turned back.
My favorite songs are Mayonnaise, Cherub Rock and Hummer (especially live). This is the album that put the Pumpkins on the map and become a mainstay on MTV.
The re-issue CD is the weakest of all the additional albums during the re-release of all the albums. Not a lot of new stuff to listen to. It is nice to hear the album re-mastered.