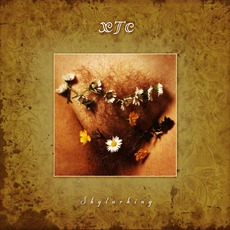 Skylarking (Corrected Polarity Edition)
by XTC
Tracks
People who bought this release also bought
Originally released on vinyl in 2010 on Andy Partridge's own APE House label, this reissue of XTC's 1986 masterpiece, Skylarking, has finally come to digital form. Although it was reissued in the past, this version of the album is truly definitive, featuring the original "banned" artwork, the intended tracklist (essentially combining the original tracklist with the U.S. repressing), and "corrected polarity". In an effort to avoid technical speech, all that "Corrected polarity" means for the listener is that the sound quality is improved, particularly the bass.

Comparing this new edition to the 2001 remaster (which kept the original tracklist intact while tacking on "Dear God" as a bonus track), the difference in sound quality will not be too discernible to the casual listener, at least not without a set of decent speakers or headphones. Of course, this edition is intended for big XTC fans, but the real draw here is the tracklist. Since the U.S. repressing which removed "Mermaid Smiled" in favor of "Dear God" (which then segued into "Dying") had been remastered by Mobile Fidelity Sound Lab on gold CD in the '90s prior to the 2001 remaster, it remained unclear for many years just which was the better version of the album, as its sequence and flow is one of its most crucial elements. This version corrects the confusion by leaving "Mermaid Smiled" in its original position while letting "Dear God" segue into "Dying", a perfect compromise between the two versions. in addition, songs now cut off exactly where they were intended to, making for a much smoother listen overall (e.g. "Ballet for a Rainy Day" into "1000 Umbrellas" sounds much better here).

As for the music itself, what can be said that hasn't been said already? One of the finest albums of the '80s - no, of all time - and the peak of XTC's powers, it is seen by many as an updated, "alternative" take on the more pastoral works of bands like the Beatles and the Kinks. Incredibly warm and rich-sounding, XTC filters out most of their abrasive, borderline avant-garde tendencies of works past (undoubtedly an attribute nurtured in part by producer Todd Rundgren) without losing any of their quirkiness. Abstract social commentary is imbued here with the lush imagery of "Grass" and "Ballet for a Rainy Day", the brilliant metaphors of "That's Really Super, Supergirl" and "1000 Umbrellas", and the mild escapism of "Another Satellite" and "Mermaid Smiled". Nevertheless, the album's most outwardly controversial song, "Dear God", became their biggest hit overall. Also interesting is the greater abundance than ever before or since of songs sung by bassist Colin Moulding (a whole third of them) rather than guitarist Andy Partridge, further adding to the diversity of the album.

Mildly conceptual, Skylarking deals with issues like sexuality, marriage, religion, death, and more under the framework of seasonal change, both lyrically and musically. Flawlessly executed with the highest finesse, this album simply must be heard to be believed. A no-brainer for diehard fans, this new edition of Skylarking is the best place for new fans to start, too.