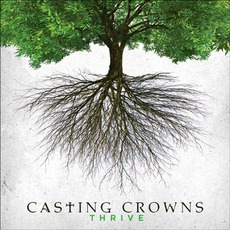 Tracks
People who bought this release also bought
I don't agree with the last review. I've always enjoyed Casting Crowns. This album "Thrive" is not exception. I first heard "Broken Together", and I was immediately hooked. I shared the song with a friend whose was going through a bad break up and I was going through one as well. To make a long story short, we found ourselves being "broken together". Now we're dating, and he's a wonderful man. So much so that I would love to thank the girl who dumped him.

We have so much in common, it's spooky. Only by the grace of God. Another great song is "Just Be Held". There were many times that's what we did for one another. Casting Crowns is one of my fave Christian Bands.
7th studio album and perhaps the weakest?

There are real strong tracks on this album but others I could take or leave.

This suprised me as on all previous albums this has not been my experience.

None the less, whether you are a fan or not, I still think its a great album!