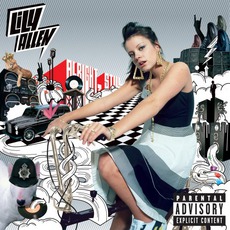 Tracks
People who bought this release also bought
Alright, Still is the debut album from british pop sensation Lily Allen. This album was the starting point for young Lily Allen, and its worldwide success was well deserved after 2 years of long hard work to get the CD on the shelves. Lily started out posting her creations on Myspace Music to promote herself and had the likes of Dizzee Rascal, Ludacris and Creedence working with her on her tracks. She was featured in many magazine articles and was finally caught and signed by EMI.

The record starts with her hit single "Smile" , her first major single after "LDN"'s release as a demo track for publicity. We then move onto tracks like "Not Big" about issues with ex-boyfriends and "Friday Night" about living life up in the town of London. We end the album with Lily's third release "Alfie" about her little bothers problems. The lyrics in Lily's songs are all very powerful and taken straight from events in her life, giving you a very different listening experience to other artists.

The whole album is very Jamaican inspired and featues alot of ska music, giving it a very poppy, yet reggae feeling. This album is next to perfect and my views are also shared by "The Guardian" and "The Obserever" magazines both also giving her 5 star reviews for her debut album. 10/10.