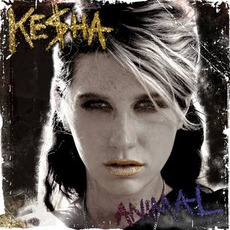 Tracks
People who bought this release also bought
This album can be totally worth it if you're into Ke$ha's genre and style, but not if you dislike this genre/style. The songs are in a good order for transition and you can totally hear how it progresses as the list goes down the album. I think if you pause or shuffle along the way of listening to this album you could be missing out on the transitions which is like magic-- you have to notice it when you hear this album. She's definitely worth the popularity and time overall to many other people's ratings, which is how I found her to be a decent if not a so-so artist. I really like Ke$ha's music overall but sometimes I feel intense dislike for just a few of her songs, which I believe shouldn't be written or included in the album. However, I give her a fantastic rating of 4 stars out of 5 stars. ;)
Ke$ha's debut album is increadibly mediocre. Her rapping in Tik Tok and the squeakiness of her voice is enough of a reason to avoid the album. I don't think that she deserves to be praised this much for being a slut, and doesn't deserve her fame.
I honestly cannot conceive of why Ke$ha is popular today. Her crappy rapping, Lady Gaga's style of being a slut, and her auto tuned ski-i-i-i-pping vocals make her one of the worst artists of the modern age. This album, Animal, her debut, is just a piece of crap. Her songs Tik Tok, Your Love is my Drug, Blah Blah Blah (featuring the ever so crappy 3OH!3), Party at a Rich Dude's House, and Dino$aur (with the dollar $ign for an S again) just present her extreme cliché songs. Her rapping is annoying, and the lyrics are mediocre. With the opening song, Your Love is my Drug, you have your average pop song, but Tik Tok is worse. The annoying lyrics and rhymes (swagger with Mick Jagger--what's with swagger anyway?) just define the song. I just hated that song. Blah Blah Blah is annoying not only because of the song title, but because of 3OH!3 is featured on it. Enough said. Party at a Rich Dude's House, same thing. Dino$aur is about an old guy hitting on her (as if this is new in any way whatsoever), and the dollar sign for the S is just as bad. Ke$ha is the worst addition to music, and I hate her with a passion. 14 songs on an album! Although the album itself is about 46 minutes long, it is still pretty extreme for a pop album. Now, if you look at the hardcore punk and grindcore scenes, the microsong is what they are about, and Napalm Death's You Suffer exemplifies that. That song is about 1 second long holding the record for the world's shortest song. The album itself has 24 songs, but many are only seconds long. Obviously pop music ≠ grindcore, but pop albums do not need 14 songs (or 15 if you buy the CD or download). I can only hope that Ke$ha fades away in the near future, and that we do not have to hear about this bitch ever again. I know for a fact that this will happen again, like how it has to everyone else. By the way this is her only album.
Most probably ke$has best album so far. it contains many of her new top songs such as Tik Tok, . this Animal albulm is definatly a worthy investment. Ke$ha has done many songs but Tik Tok is definatly her best and the sng that increased her publicity the most. Four singles have been released from the album. Its lead single, "Tik Tok", was released August 7, 2009 and was a worldwide hit, reaching number one in eleven countries. It reached number one on the Billboard Hot 100 and stayed at the top for nine consecutive weeks. The album's second and third singles, "Blah Blah Blah" and "Your Love Is My Drug", reached the top ten in multiple countries. "Take It Off" was released as the album's fourth single; the song has since reached the top ten in four countries and the top twenty in three more. as well as getting these hits you also get some of Ke$has other song which are just as good. perfect for Ke$ha fans or anyone who has heard a few songs and wants to hear more! happy listening! :) Ke$ha is a fantastic and unique artist as you soon will find. the only slight problem with this album is it uses allot of Auto tuning, some say this makes it more fun and original however it is harder to tell if ke$ha can actually sing or not. but still its a great album and is worth the listen.