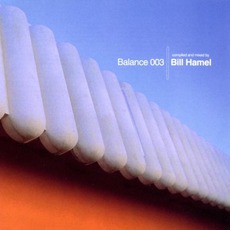 Balance 003: Bill Hamel
by

Various Artists
Tracks
People who bought this release also bought
This is a review on CD 1. I have CD 2 but have yet to listen to it.

A wonderful blend of groovy progressive beats.

All the tracks in CD 1 are seamlessly mixed into an eclectic enjoyment. You move from track to track without realising it. I'm listening to it in 2016 and definitely feeling the vibe - a testament to its timeless quality.

The reason why I didn't give it a 5 star is because (as a matter of personal preference) there is no obvious standout track that I'd loved to listen to again and again. That said, I do have this mix on my iPod and Mindcircus is pretty cool!

Definitely give it a go!