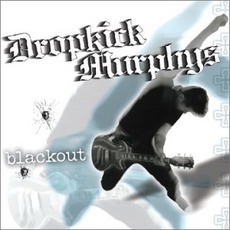 Tracks
People who bought this release also bought
Blackout is an awesome album. A lot of people say that the Dropkick Murphys need to try something new because they're getting old. In my opinion, they still sound great and, as others have said, "if it's not broken, don't fix it".
This album has humor, darkness, and honesty. "World Full of Hate" is a great song, simply because of the sound mixed with how "connectable" it is for the majority of people.
"As the years pass us by, will I still make the grade
Can I really offer anything, and will my soul be saved", it asks, the singer's (Al Barr's) voice wrought with emotion. It's things like that that make this album meaningful.
On the other hand, songs like "The Dirty Glass" provide a laugh, even if there may be more to them than is on the surface. All of the songs are like that, though--they can be interpreted a million ways and read into as deeply as a listener wants to. The Dropkick Murphys are a great band thanks to their talent. They're great artists thanks to albums like this.