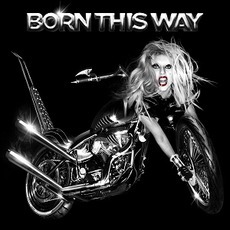 Tracks
People who bought this release also bought
I will admit that it took a few listens to this album before it grew on me. The first time I listened to it, I wasn't impressed. It didn't have the same epic, blow your mind, out of nowhere feeling that her first album gave you. I'm not so sure that it was supposed to, because her first album really was the first time any of us had been exposed to the amazing talent that Lady G is. So when I stripped that expectation away, and really decided to listen to the album for what it is, I fell in love. I love the 80's dance feel I get at times (Born This Way), and the synthy pop edge at other times (Heavy Metal Lover).
I am a big fan of Lady Gaga, but this album falls short of afew things sadly. For one, the only really good songs on it are the ones that became singles, the only 2 non-single songs that are really anygood are Hair and Government Hooker. Save your credit and just get the following songs, since they are awesome: Born this Way Edge of Glory, Judas, Hair, Government Hooker, You and I. But have a listen to everything else though, you make like it more than me :) But those songs are the best of the album.
I must admit people, it took a long time for me to "GET" Lady G.In the beginning, I was left confused an unfullfilled by her!It was not until recently when she allowed herself to be seen in a video as herself without typical GA GA costume that I took notice. Born this way is now a favorite with my favorite trac being You & I ! I love this song!! I finally have opened myself up completely to the GA GA expierience. I am glad I did. I also found born this way a good song paired with a video I was able to appriciate.So I now recommend her to all and say give her a chance! I can even honestly say I am looking forward to her nmext stuff!!
tHANX red rene
Lady Gaga's rise to prominence was well deserved. Between her first album and follow-up EP, the singer has put out some of the most infectious and provocative music that the mainstream has heard in years. With her second album "Born This Way", Lady Gaga unfortunately fails to deliver all the thrills that her past work had done with such ease. While half of the tracks are memorable and engaging ("Judas", "Marry The Night", "You & I", "Electric Chapel", and "The Edge of Glory") the album is overlong and would have benefitted from more quality control. Had this been an EP of only the best material, "Born This Way" would have stood proudly next to her other work, and why not? This is not exactly a world in which the album proper matters any more--it's all about the singles and viral music videos. Far too many of the songs are essentially fatiguing exercises in standard pop-writing with a little quirkiness thrown in to try to make the track stand out. "Americano", "Schiesse", "Heavy Metal Lover", and "Fashion Of His Love" (among others) bring nothing new to Lady Gaga's repertoire and in some cases just repeat previously used melodies. There is a lot to like on "Born This Way", but if Lady Gaga wants to retain her relevancy to the pop world, she is going to have to do much better the next time around. "Judas" however, is one of the best songs of the year. Dig it people!
Great album! It is one of the best Lady GaGa has done yet. I look forward to her next work. The album artwork is hilarious as are the music videos. Don't forget to look back at her earlier work, some of it is legendary.