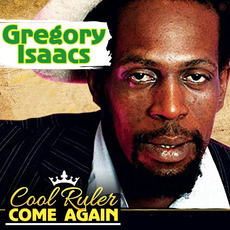 Tracks
People who bought this release also bought
Gregory Isaacs was a reggae artist of the 1970's. Being signed onto Virgin's Front Line, Isaacs produced two albums with his then current band: Sly Dunbar on the drums, Robbie Shakespeare playing the bass, keyboardist Ansel Collins with Tommy McCook on the saxophone. Background vocals heard on most of the tracks was provided by a group called the Heptones, a group of reggae artists popular in the 1960's and as near recent as the late 80's.
This compilation of Isaac's work provides you with some of his classics such as "Cool ruler come again" and "Wailing Rudy". While the musical harmonies and beat fall heavily into the reggae style, Isaac's voice isn't known for being in the top talents of vocalists. Yet, Isaac's lyrics on cultural oppression and even religious spirituality bring forth each song's meaning in true reggae fashion, especially on track 11 (Poor Millionaire). Isaac's lyrics take a more hopeful note in tracks 7 (If I don't have you), 8 (My Only Love) and 10 (Permanent Lover).
Isaac's work can be compared to some of the best reggae artists such as Bob Marley, Peter Cliff and Toots and the Maytals. Rastafarian all the way through, this compilation is a great listening journey through all tracks; I would highly recommend listening to this compilation in its song order.