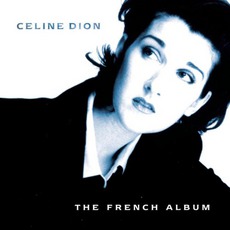 Tracks
People who bought this release also bought
I've got a handful of albums at home, and I consider myself truly an avid music collector, and what you'd call a typical eclectic listener; But if I had to choose my ten favorite albums of all time and ignore the rest of my collection, I'm pretty sure this one, that came out in 1995, would be somewhere near the top of the list.I grew up listening to Celine Dion, among other artists, and I have to admit I never tire of her beautiful voice and of the songs she chooses so wisely every time she comes up with a new album. Born in Quebec, Canada, Celine's mother tongue is first and foremost French (that is, French-Canadian)m so off-course she sounds natural and comfortable in her own playground - don't get me wrong, she sings wonderfully also in English, and she knows English well enough to carry it gracefully, but sill I have a soft spot in my heart for her French material. There is some warmth to it that doesn't exist in her English songs; Plus, her French songs are less dramatic or over-the-top as they are often in English. The title here, when translated from French, means "From Them". Some of you know this album simply by the name "The French Album" - and even though she had out by now over ten albums in French, the alternate title still fits here since this is without a doubt her best-seller in French, and to my opinion, rightfully so.

This is Celine's first collaboration album with Jean-Jacques Goldman, a producer and singer-songwriter of French-Canadian origin; Their second collaboration album came out in 1998 (also warmly recommended by me, "S'il Suffisait D'aimer"), and though being quite a good album, it was a bit less successful then "D'eux/The French Album" was. To begin with, this one begins with the most recognizable French song by Celine Dion ever - "Pour Que Tu M'aime Encore". Of they every play one song in French by Celine On the radio, it is this one. But the great delivery doesn't stop there. We have the intimate bluesy number (and one of my personal favorites) "Le Ballet", the lively rock 'n roll of "J'irais Ou Tu Iras" (a duet with Jean-Jacques Goldman himself), the touching songs "Les Memoires D'Abrham" and "J'attendais", the big power-ballad "Cherche Encore", the soulful "Regarde-Moi" and the equally energetic "Prière Paienne", the bit-mystic "Les Derniers Seront Les Premiers", the infectiously catchy "Destin", the gentle "Je sais Pas" (that was also performed in English by her on the next smash, "Falling Into You" from 1996), and the perfect closer "Vole" which is really short but still a great way to end this album.An odd to her dead cousin Karine, whom Celine Misses very much to this day.

This album, as I feel it now after countless listening times, is tight, exciting and mostly fresh. You wouldn't tell actually that it necessarily came out in 1995. It's filled with many different music styles, Celine sounds great throughout the set and extremely comfortable, as I wrote earlier, to sing again in her first language, the one with which she started her magnificent career way back in the Eighties as a child-star in her native Canada.

So, to conclude things, if I had to recommend you of only one Celine album, that would be the one to listen to. An excellent effort, and definitely one that ranks very high on my personal favorites music albums of all time. Whether you understand French a bit, fluent in it or don't speak it at all, it's still the same, the music speaks for itself. Which makes it a must in one's music library.