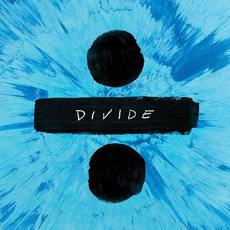 Tracks
9.
Hearts Don't Break Around Here
4:08
11.
How Would You Feel (Paean)
4:41
12.
Supermarket Flowers
3:41
People who bought this release also bought
With Sheeran's latest album, Divide, we are treated to a refinement of the multi-faceted artist's beats. From the catchy launch singles Shape of You and Castle on The Hill to earthy and mellow ballads, fans and newcomers alike will enjoy this latest release.

Recognizing Sheeran's trends of incorporating personal life experiences into his songs, Divide delves deeper into those experiences of loss and heartbreak (Supermarket Flowers is a particularly heavy hitting song worth a listen) while showing the soft side of the pop-star; elsewhere in the album, Sheeran flexes his vocal and genre range in breakout songs that blend well and accompany the album.

Quickly reaching the status of 2017's best selling album, Divide is sure to deliver what fans love about Ed Sheeran while giving more number one songs to enjoy for years to come.

Final Rating: 5 Stars * * * * *
A contemporary blend of soulful and catchy pop/folk blend that only Ed Sheeran can provide.
I absolutely love this album. Some happy songs, some sad songs but all of them are amazing. Ed Sheeran is the best.
I really like this third album of Ed Sheeran.

Eraser is a good opener, and Castle on the Hill is the best hit for this album (sounds like a rock album). Also Shape of You (his biggest hit on this album) can be sure. And what is Perfect is a delicious sweetness. Galway Girl is a nice song, in which the Irish instruments are the most beautiful elements, and Hearts Do not Break Around Here is also one of the better songs.
The ballad How Would You Feel (Paean) is one of the most beautiful song, country-like, thinking about Dire Straits and 70's songwriters.

Also, this album does have some fewer songs; Dive, rather slow, but also romantic. And yes, Happier, I'll hear Sam Smith's stay with me. Not really original (well sung, but this sample may have cost this album his extra star)
Fans rejoice! Ed Sheeran is back with his next album, "Divide"! Ed created a large catalog from what he has already demonstrated in his other albums. Primarily, his skills in writing and music composition. With his vocal skills in each song, he demonstrates his ability to change his pitch for every situation. For example, though out 'Castle On The Hill', Sheeran changes his tone and pitch to best fit the speed or feeling of the song. This song in particular a very emotional one, and one of my favorites from the album. The only song that doesn't seem to have the same quality as the other songs would be the chart-topper, 'Shape of You'. This song may have been written for the radio, but the song is defiantly not quite at the same level of uniqueness as the other songs in the album. But overall, this is a excellent addition to Ed Sheeran's career and to anyone with a love for a guitar.