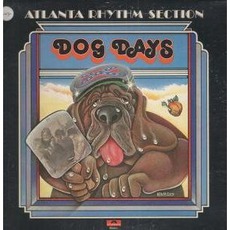 Tracks
4.
It Just Ain't Your Moon
4:59
Also by Atlanta Rhythm Section
People who bought this release also bought
The Atlanta Rhythm Section (ARS)is a great southern U.S. rock band who never quite achieved the fame or fortune as the Allman Brothers or Lynyrd Skynyrd. "Dog Days" is their 4th LP, and it is their best. This 1975 LP features the rockers "Silent Treatment" and "Crazy" that graced the FM airwaves during the release of the LP. "Cuban Crisis" is a wonderfully fun song, with a great calypso feel. "All Night Rain" closes the LP beautifully, setting a great atmosphere of a romantic evening on a rainy night. If there was a top 10 of southern rock LP's, this should be in there!! Please, do yourself a favor and buy this CD and 'crank it up'!!