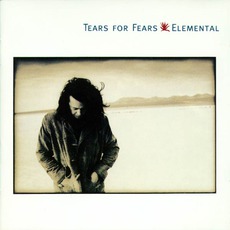 Tracks
People who bought this release also bought
This album came four years after the highly successful "Seeds of Love" album. The time may have been too great to capitalize on the momentum the band had achieved, and that wasn't the only issue. The band was very much at home in the eighties, but the nineties brought an entirely different sound and feel to popular music. Tears For Fears retained their sound for the most part, as evidenced by their biggest success from the album, "Break it Down Again", which did manage to reach number one in the Modern Rock Tracks charts.

This sing would easily be at home on any Tears For Fears album. It has a great refrain, very catchy melody, and make good use of singer Roland Orzabal's unique voice. But this brings up the biggest problem. Tears For Fears has always been a duo, but Curt Smith left the band before this album was made, making this essentially a solo album for Orzabal. There just wasn't the demand for what he has to offer alone. Several other songs were released as singles, but none did very well. While "Break it Down Again" is an excellent song, the rest of the album couldn't keep up. It's mostly fairly dull. The writing is competent, but not very interesting. Orzabal's voice is great, but without the material to support it properly, he feels mostly wasted.

One excellent song does not make for a good album. It is better served on a later greatest hits collection, there is really nothing else of interest here. Thankfully, after some fumbling with new members and solo albums, the two original members reunited and continue to perform together. This is a duo that really need each other, and make great music together. Just avoid their time apart, like this album and the next one, Raoul and the Kings of Spain.