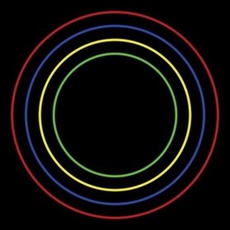 Tracks
1.
So He Begins To Lie
3:34
12.
We Are Not Good People
3:20
13.
Mean (Bonus Track)
3:27
14.
Leaf Skeleton (Bonus Track)
3:39
People who bought this release also bought
I like the direction that bloc party went in with this album. It holds to thier signature style while embarking on some journeys into sonic territory that isn't typical for a rock outfit. Alot of the expirimentation on this album reminded me of some stuff radiohead might try on one of thier albums. And bloc party pulls this off well in the sense that you can listen to them fable in these sounds and it doesn't seem silly or out of place. I think that th vocals on thus album draw from alot of rnb and rock influences. I also love that the melodies hit some big notes that are bold and ambitious.

This is a pretty fearless album and it takes alot of risks that really pay off. It is no easy feat to bridge the gap between avant-garde minimalism and rock in a song none the less a while album. I basically have been following these guys since I was kid so it's great to see that this album has aged so well and still rocks in 2018.