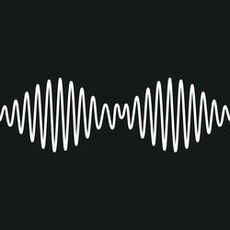 Tracks
People who bought this release also bought
You would not think that Arctic Monkeys comes from England, where the notes of the group's fifth album spreads from the speakers and into the listener's consciousness. In fact, it works most of all as if the band's four members grew up in the countryside in the southern United States and breathed considerable amounts of desert dust and listened intensively to old LPs with The Allman Brothers Band and Lynyrd Skynyrd.

But it doesn't bother, because it's a long way refreshing to hear Arctic Monkeys continue leap away from their youthful, northern English working rock and toward a more mature rocking expression. And it works really quite well on the 'AM'. Song material appears far more focused and well thought out, and then play the modern recording studio also has a very active role in the past.

It is especially audible on the opening track 'Do I Wanna Know?', Which to some extent makes up with rock stereotypes by incorporating drum machines and luscious sound effects, which most of all reminiscent of expensive keen popproduktioner. But songs like the fiercely rocking first single 'RU Mine?' And the big keen ballad 'No. 1 Party Anthem 'shines through on an album with very few glitches.

This does not mean that the plate is without error. Moreover becomes 'AM' in times inordinately polished, if not decidedly anemic. But this does not significantly distort the fact that Arctic Monkeys once again committed a rather decent album release, which constantly satisfies the ears.
AM. Whether Acronym of the band, an indication of temporal or existential statement, it does not matter. What matters is that this new work sounds different from the previous ones but somehow has the feel of a homecoming, in those texts soaked urban poetry and romance bittersweet now trademarks of Alex Turner, obsessive percussions and wrapping those who have earned a good reputation in Matt Helders, sticky melodies and saturated with galloping guitars. But this time there is something more than a return to the roots: the aggressiveness of Whatever... it is something that belongs to the teenage years -and our them- with all the focus on the groove, sensuality and the perfect sound cocky. Josh Homme of QOTSA, here in the guise of guest vocalists in One For The Road and Knee Socks as well as a spiritual father called it -properly- a "sexy after-midnight record".
The gradual Americanization of the band, either by the agreement with Homme, either for the extensive North American tour alongside Black Keys over the past two years, has brought a breath of fresh air in the creative vein of the four Sheffield, and the result is a disk essentially Brit in the blood, but quite determined not to deface on both sides of the ocean. RU Mine?, The first track to circulate as early as last year, it is probably the witness, and bluesy chorus ripped to Marvin Gaye with a leather jacket. Hard to resist. Not only sex-oriented texts, but also a crooning becomes more rounded, mature, closer to his role-model Scott Walker than it ever was with the Last Shadow Puppets. Alex warned us, saying that AM would have sounded like a beats by Dr.Dre, and hearing the beats of drum and bass dark Helders O'Malley, the comparison seems apt after all. Not that hip hop is a novelty in the influences of the group, just listen to any of the pieces to see what the structure of onset hip hop has always influenced the writing of Turner. A turning point and precise, we can say, apt, in the economy of a compact disc.
Do I Want to Know?, Almost by stealth groove, it sounds as if he wanted to sneak stealthily between our legs and let us beat the leg, then climbing up to the dock just in time for Arabella, with the chorus à la Jack White and jaunty guitars acidic enough to remember also certain passages of the Foo Fighters. Eyes Closed to the sweet ballad that Arctic are never lacking: No.1 Party Anthem, between ghosts and sing-along à la Albarn , is a habit that this time we forgive easily. There is also space for a tribute to the Velvet Underground Sunday Morning with Mad Sounds (and Pete Thomas on drums), while the single Why'd You Only Call Me When You're High? reproduces well the night-time atmosphere and spirit that permeate the entire disc. And what of I Wanna Be Yours, the text of which is taken from a poem of the unmistakable punk poet John Cooper Clarke and legend? Perfect closure.
A great return this AM . The snapshot of a band that, to shoulder, is making its way among the great classics of our time, intelligent and smart enough to know how to pleasure without selling out. Archived pimples and outbursts youth, this is probably the best hangover ever taken in their company.
Arctic Monkeys at their Brit Pop finest. Revamped looks with songs that are fresh but still retaining the distinctive Arctic Monkeys sound. Alex Turner is as superb a front man as ever with great backing vocals from Matt Helder (drums) and Nick O'Malley (bass). I was inspired to buy this after watching the iTunes festival on tv live and the album is just as impressive.