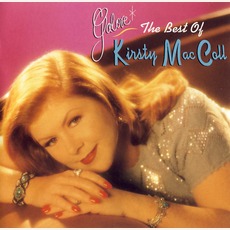 Tracks
People who bought this release also bought
This 'Best of' album was Kirsty Maccoll's highest-peaking ever album, reaching number 6 in the charts at the time of its release in 1995. Several other compilations have been produced since Kirsty's tragic and untimely death in 2000, but none have charted as highly as Galore.

The album starts off with gentle-sounding and much-since covered They Don't Know, and is then quickly followed by Kirsty's cover of the Billy Bragg song A New England.

There's A Guy Works Down The Chipshop Swears He's Elvis is the next of Kirsty's hits to appear on Galore - an upbeat, and catchy Country-and-Western style number bemoaning her man's unfaithful and deceitful nature.

Other highlights on the album include two collaborations with the Pogues - the tragic story of Miss Otis Regrets, as well as the perennial seasonal favourite Fairytale of New York; a beautiful song combining love, heartbreak, romance, cynicism and profanities against the backdrop of a lilting Irish folk tune.

Maccoll continues her combination of heartbreaking lyrics and melodic strains with Don't Come The Cowboy With Me, Titanic Days, and the guilt-ridden Caroline, before finishing the album on her version of Perfect Day, alongside Evan Dando of The Lemonheads.

For those who are unfamiliar with Kirsty Maccoll's work, it is difficult to define her music, although 'folk', 'acoustic' and 'singer-songwriter' might all be appropriate labels. There are a number of different influences on Kirsty's music, from rock, pop, Irish folk and Latin sounds; and 'Galore' is a good place to start for those who want to explore her music further. This album is a classic example of Kirsty Maccoll's unique form of witty, intelligent and creative song-writing. In the words of Billy Bragg, fellow musician and friend, she "writes like a playwright and sings like an angel."

One of my favourites.