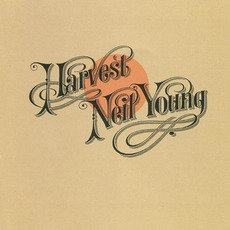 Tracks
People who bought this release also bought
Listened to Neil Young's Harvest for the first time today, on my way home from school. I liked it. Wanted to hear more of him. Really liked that sound, the album had. Nice bass line through out the album. It appeared to me, when i heard "Heart of Gold" for the second that to me, there is some clear references to Neil Young (and this album) in Ray LaMontagne's music.

In my opinion, the strongest tracks on this album are Alabama, Out Of the Weekend, Harvest and of course Heart Of Gold. But every song is still good. These mentioned tracks have a nice drumming and piano instrumentation while on tracks like Out Of The Weekend there is also harmonica over which gives the songs this special vibe to it.

A track like A Man Needs A Maid did i like the least. The orchestration is to different from the rest of the album's sound. On the last songs like Words - Between The Line Of Age has a more progressive guitar rif on to them which gives the last part of the album a more psychedelic sound to the album, in my opinion. This is a nice development in the album.

But all in all, i just really like this album.