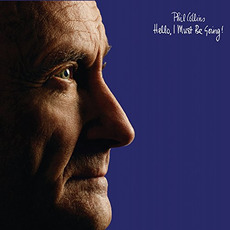 Tracks
People who bought this release also bought
This is the Deluxe edition of Phil Collins' second solo album; the first discs is the original album tracks, remastered of course; they sound great. The real draw in these editions are the additional tracks. Here, they have basically mirrored the original studio tracks with live tracks from the supporting tour, with one or two substitutions of demo tracks.

Fans will really appreciate this edition, largely because live tracks from this tour have not previously been readily available. In fact, with the exception of "Can't Hurry Love", most of them had fallen off the live setlists since "No Jacket Required", the album following this one, so this is something of a rediscovery.

Of course, a listen to some of these tracks can make it clear why some of the tracks were not in the live rotation. "I Don't Care Anymore", the first track on the second disc, is a tough live track due to the vocal requirements. Collins is noted for such tracks, and while he has a great voice, a powerful voice, even he couldn't possible hope to nail the notes and the tone the song demands, much less doing it night after night. This doesn't diminish the live performance; in typical fashion, he tries and fails to hit the shouting part, but is so charismatic in the effort that rather than detracting from the song, it adds a certain charm to it. It's really this kind of thing that often makes live versions of a song so appealing.

"Like China" is a track that hardcore fans will love to have, it's a very quirky sounding song, Phil sort of embraces the fun here and throws himself into it, particularly at the end of the song. It's a great find for fans, and a good introduction to Phil for newcomers.

There is also a live rehearsal of a song here, the instrumental called "The West Side". Collins has been known for including an instrumental track on many of his albums; some may know that Collins was in a band called "Brand X" that has a more jazz-type sound; this track is something of a callback to that style. The band sounds great in this track, which was recorded during a rehearsal, not part of the actual show. There are two other tracks that weren't recorded live, a demo named "Oddball", which would become the song "Do You Know, Do You Care?", and a demo of the piano-heavy piece "Don't Let Him Steal Your Heart Away". These are both close to what would become the actual songs on the album, but it's always interesting to hear a song develop. Not songs that will stay in your playlist, but interesting to hear.

Two songs that didn't come from the album were both live covers. Collins always drew heavily from Motown, and 60's R&B; one of his primary influences is clearly Curtis Mayfield, as both songs are covers he wrote for The Impressions. The first is "It's All Right", the second is "People Get Ready". Both have been covered dozens of times by dozens of artists, and while Collins doesn't exactly have anything new to add to the songs, he does a great job with them. These are also songs that aren't readily available performances from Collins, so they are a great find.

Anytime you have a Phil Collins live track, you are in for a treat. He always adds something from the studio version, he forms a connection with his audience that is so great to hear. These are a tremendous addition to what was already a great album. Even if you already have the original "Hello, I Must Be Going" album, this is worth getting. Old fans have a great find, new fans have an excellent starting point. Though this isn't filled with his big "hits" per se, it has some great album tracks, and shows a side of Collins that hasn't been seen in a long, long time.