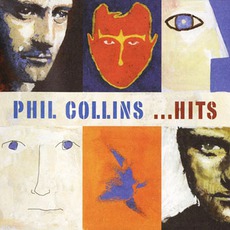 Tracks
People who bought this release also bought
Fantastic collection of the very best of Phil Collins revealing his mellow singing style together with his songwriting talents. Much more mellow than his time with Genesis which was also excellent.
Phil oh Phil! His voice is a summer's breeze. If this guy won't cool you down and make you groove-nothing will!
This the best of the best for Phil Collins!!! The only thing that would better is if it had the song "You'll Be In My Heart", which didn't come out until after this was released. There's another song he did with Marilyn Martin called "Separate Lives". If those songs were here too, this would have been perfect. However, Phil is multi-talented whether he is a solo act or with Genesis. He has a distinctive voice like great vocalists do (i.e Mick Jagger, Rod Stewart, Steven Tyler, and Ozzy Osbourne). All the makings of a rock legend.