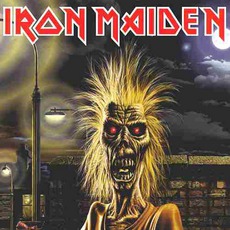 Tracks
People who bought this release also bought
Iron Maiden is without a doubt one of the first and the best heavy metal band of all time. if it weren't for them, we may not have bands like Metallica or Megadeth. Not only that but this album is one if Maiden's best too. It is where it all began. Some say "Killers" was a better produced album, which maybe true, but there is nothing greater then a great band's first album. The raw sounds and rough cuts of the first album are always the best. They are not only great song writers with the lyrics, they are all excellent musicians. You won't be disappointed with Iron Maiden by Iron Maiden. Do yourself a favor and buy all of Maiden's first eight albums, including their live album "Live after Death"
I am so happy that I bought this album.This is my favorite album by Iron Maiden right now. I bought this just to say I have there first album but I decided to take a listen to it and I am SO glad that I did. I heard it from first second to last meaning every song on it and I love everything about this album. This album has songs anywhere from the bands feeling to talking about someone they knew and a nice Instrumental song. Each song has a different topic but they all somehow manage to fit and still feel like they belong on the same album and I really like that this band can do that with songs like these. Iron Maiden is starting to help me get through some rough times in my life with such amazing music like this.They are now my favorite band.I love this album,I love this band,so I will give them a good Five stars.
I have been spending some time on listening to music from this band and so far this is my second favorite album from them. This album is amazing. I am really enjoying what I hear from this band and hope to hear more amazing albums when I check out the others. I have checked out enough to say that I am now a fan of Iron Maiden.