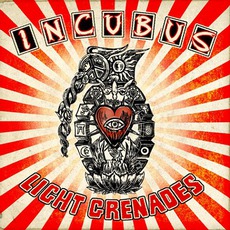 Tracks
People who bought this release also bought
This is probably my favorite album from incubus. Songs like "dig", "rouges", and "anomaly" are some of my all time favorite rock songs. This album is great because it channels several different influences and trends that were all coming to a head in rock. This album exists right between grunge and post hardcore but still manages to be neither fully. This album helped me get through high school and it perfectly captured a lot of the teenage angst that was felt by myself and a lot of my peers.

This album is great. From beginning to end it rocks hard and it is the most stylistically consistent album in Incubus' discography. I think that this was a great album following make yourself because it shows that the band is not afraid of change and growing in maturity as musicians and songwriters. And this has been proven through their subsequent releases that they are not afraid to embrace change.
It's difficult to beat their "Make Yourself" album. After all, they had se many hit songs in one jam-packed album. "Drive," Stellar," and "Warmth," are songs that elevate an album to elite status, so it was difficult for this album toget to that level.

However, I think this is a great listen. "Love Hurts," "Dig," "Oil and Water," are great songs. They are a bit on the depressing side, but they are easy listens with great melody and lyrics. The first time I listened to oil and water, I replayed it a solid 20 times. It was one of those tracks that makes this band on of the best of all time. Brandon Lloyd has the vocal styling and the writing talent to continue chart-topping music.