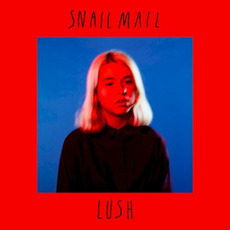 Tracks
People who bought this release also bought
This album is amazing! I can honestly say that I believe it will be one of the best albums to come out this summer and possibly this year. This album gives me faith that rock could soon make a comeback into the mainstream radio.

This album is very real. There is nothing fake about it. The lyrics are gut wrenching when you really allow them to sink in. And this isn't your average modern indie album. It's not lofi in any way and the writing is impeccable. You can every detail clearly and the more you listen the more you get out of it.

Jordan has a masterful knowledge of tension and release in part due to her classical training as and muscisian. She picks the perfect chords to evoke the emotions that is looking to convey. That is powerful gift as an artists because you have complete control over your art when you know what you are doing and why. Listening to this album really takes you to another place. It manages to make what should feel melancholy feel like it's acyally happiness and freedom in disguise.

I would say that this album sounds like something between paramore and bombay bycicle club. It has so much attitude and yet so much control and restraint. I think this album will be one is remebered for a long time and will prob be the start of the next wave of indie and alternative bands. This is def thw begging of something big.