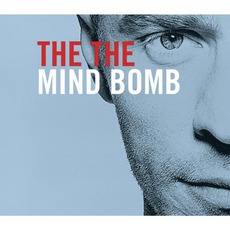 Tracks
People who bought this release also bought
This 1989 release for The The marked the milestone where the band had finally perfected their line-up. Along with Matt Johnson' whom up to this point was effectively running the show on his own' former Smiths guitarist Johnny Marr joined the group along with former ABC drummer Dave Palmer and bassist James Eller' who had previous worked with the likes of Nick Lowe and Bette Bright. With such a strong line-up it is hardly surprising that they managed to produce what many consider to be The The's best work!

The album opens with the chilling sounds of 'Good morning beautiful.' This seven and a half minute epic features some stunning guitar and The album opens with the chilling sounds of harmonica work from Johnny along with Matt Johnson's breathy agonizing vocals. Next comes the heavy rocking track 'Armageddon Days are here (again). This track forcefully challenges religious ideals and values with lines such as "the world is on it's elbows and knees' it's forgotten the message and worships the creeds!" The attacks flow on with 'the violence of truth'' 'Kingdom of rain' sees Matt Johnson team up with Sinead O'Conner. This combination of Johnson's breathy vocals with Sinead O'Conner's beautifully powerful voice result in an absolutely phenomenal duet!

The album's single 'the beat(en) generation' is an amazing perhaps dark-humored piece' which delivers some of
the harshest lyrics about society in a sweet poppy sing-a-long format. 'August & September' is a more upbeat catchy track but has a strange dark twist to it. 'Gravitate to me' is yet another chilling atmospheric piece. The album closes with the somewhat more optimistic sounds of 'beyond love.'

This is yet another example of Matt Johnson's musical talent. Along with the heavy' full on walls of atmospheric rock are amazing lyrics to the songs. He is without a doubt one of the best lyricists around and one of the very few musicians who writes songs those challenge and question world issues. The addition of Johnny Marr to The
The added to their sound in an enormous way. His major contribution was his continuos harmonica playing which did wonders in increasing the power of the music's passion and emotion. There can be no doubt this was an amazing and flawless release. In this album not only did Matt Johnson and the band create another astounding record that both confronted issues and rocked out but they managed to take it to another level.