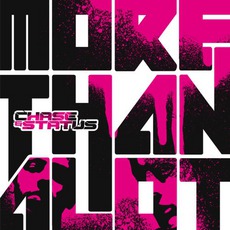 Tracks
People who bought this release also bought
Chase & Status are currently the big thing in live drum & bass performances, having practically overtaken Pendulum in terms of the popularity department. With their second album, "No More Idols", they opened themselves up to critical acclaim and fans everywhere, but I still prefer their first, album, personally.

Considering the mainstream success of drum & bass and Chase & Status' similarly huge popularity, you'll no doubt be familiar with some of the tracks on here. "Pieces" is played on the radio so much I've almost (almost!) grown tired of hearing it, and Nneka's "Heartbreak" received such a great remix by C&S that the original pretty much lies forgotten at this point.

Other highlights include "Smash TV" and "Eastern Jam". "Music Club" is pretty funny too.

In short, it is a great album, representing why drum & bass is so loved by such a wide audience. Well worth buying.