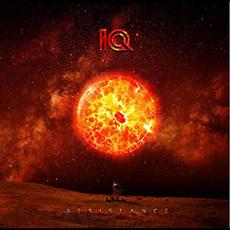 Tracks
People who bought this release also bought
IQ is one of my favorite prog bands. Have been listening to them since their fantastic "Dark Matter" album, released 20 years ago. I have been waiting 5 years for this new release. Their previous album "The Road Of Bones" was excellent! For a while it seemed they would not put out any more music, but finally "Resistance" has arrived. I had a lot to expect from this release since it has the same band members as their past album. The first thing I notice is their album cover... It reminds me of a Threshold album cover. It doesn't seem like a strong cover and the first thought was 'how good will this album be'? The next thing one notices is the length of the music in this double album. Almost two hours of prog with three epic songs lasting more than 15 minutes.

"The Missile" opens with a grunge type rhythm. Peter Nicholls vocals are immediately recognized, but they sound a bit weaker. His voice is mixed way above the instruments. His characteristic phrasing is what IQ songs are about. Keyboards are also mixed high. Lots of synth work on this one. It is a complex song with many tempo changes. Not what I was hoping for.
Next up is "Rise". This one is more of what I was expecting. The song has a long atmospheric intro of over a minute. Things start going after 90 seconds. I think the song would have been much better without that lengthy intro. The music is in the vein of classic IQ.
"Stay Down" also begins with an atmospheric vibe, Keyboards and vocals. After almost 5 minutes the strength and aggressiveness kicks in, giving the song a more prog polish.
"Shallow Bay" is a nice prog ballad reminding me for moments of their song "Ocean" from the "The Road of Bones".
"For Another Lifetime" has another lengthy into of about 3 1/2 minutes. That is when again all instruments come to play. It is their first epic of this album.
Disc 2 has four songs with 2 epic songs: "The Great Spirit Way" and "Fallout". This disc has "Fire And Security" as the most interesting song which happens to be the shortest of this side.

"Resistance" has many atmospheric moods. Different keyboard sounds, getting into a spooky vibe for moments. It is an album that requires several listens to appreciate it. Not their strongest, possibly their weakest of their last 4 releases. It is mainly for the IQ fans who appreciate their musical talents.