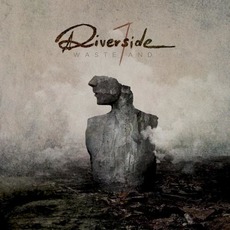 Tracks
People who bought this release also bought
Sorrow, grief, sadness, melancholy, pain. This is an emotional record that deals with loss of a loved one. From the album artwook you can tell this will be a dark and grey (as most optimist) album. The tone of voice and instrumental mood is of grief.

Lead vocalist Mariusz Duda sings in different low tones in every song. Opening track "The Day After" is an ode to sorrow. A short vocal interpretation with a distant piano can be heard as to entering a dark cave.

Next track "Acid Rain" is the best song on the album. The most dynamic song and probaly will be one of the fan favorites.

"Vale Of Tears" their first single opens with a heavy distorted guitar riff. Another sad emotional song but also one of their strongest in this album. Mid song there are the drum rolls that sound like part of a funeral march. Then comes the classic prog guitar and keyborad interface to bring a nice dynamic to the song.

"Guardian Angel" a dark and somber tune with low tone vocals.

"Lament" encompases the emotional tone of the album. Vocals with an acoustic guitar that leads to a strong and captivating chorus which is the most enjoyable part of the song.

"The Struggle of Survival" an enjoyable instrumental song since there aren't any grief vocals. A very creative piece with nice prog ingredients.

"River Down Below" another dark song with an acoustic guitar. Nice outro guitar solo.

"Wasteland" brings more acoustic guitars but sometimes with western type style and then entering into a heavy guitar riff to later come back to the western folk fusion style.

"The Night Before" a lead piano song with haunting vocals. Last song makes it seem to be the first.

This is a funeral record. Riverside present an album with a view of no hope after a incredible loss. It takes a while to get into or appreciate the mood and feeling of the album. Several songs have the same repetetive and depressing stamina. One for the fans.