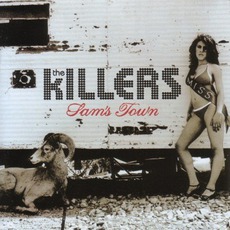 Tracks
People who bought this release also bought
After The Killers' debut album Hot Fuss basically blew my mind with its fantastic opening tracks, I was immediately in love with the band. Their second album, Sam's Town, is no slouch either. While it has slightly fewer tracks which are almost indisputably fantastic when compared to Hot Fuss, it contains some of the greatest tracks ever made The Killers, and easily sits shoulder to shoulder with its fantastic predecessor.

The highlights in terms of tracks include: "When You Were Young", of Guitar Hero III fame, the titular "Sam's Town" itself, "Bones" and "For Reasons Unknown." There are a few tracks on here that aren't truly great, but they're all worth listening to in their own right.

All in all, the fantastic choruses of songs like "Sam's Town" make this album into the great stuff that it is. I very much suggest you get it, it'll be worth your while.