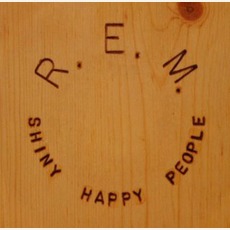 Tracks
People who bought this release also bought
This was the second single off of R.E.M.'s 1991 album, Out Of Time. The song peaked at number ten on the Billboard charts. It features the vocals of Kate Pierson of The B-52's, who, like R.E.M., eminate from Athens, Georgia. This is a very unusual song for the band, in that it's overtly upbeat, a bubblegum pop song. The band was a little embarrassed when it became so successful, as it's a huge departure from their usual work; generally far more serious, often political or philosophical.

The title comes from a Chinese propaganda poster, and is meant ironically; this came out two years after the Tiananmen Square uprising that resulted in hundreds of students being killed. Despite this morbid beginning, the song came out less ironic and more of a bouncy pop song. The group never performs it live, as they have sort of suggested themselves of it. They did bring it out for a sort of self-parody, however. In 1999, they performed a version called "Furry Happy Monsters" on Sesame Street, along with a group of Muppets. I give the highest of recommendations to that version.

Lead singer Michael Stipe, drummer Bill Berry, guitarist Peter Buck and bassist Mike Mills also perform some live tracks on this release. R.E.M. is always a fantastic live band, so anything from their performances of always a treat. Here, they include a trio of tunes from the album that preceded Out of Time, 1989's Green. The best of the three is Pop Song 89, something of a send up of modern music trends. Get Up is also an excellent performance, the live intensity makes this more noticeable than the album version. I will admit to not being a huge fan of I Remember California, which always felt out of place on the studio release. It's not that it's a terrible song, it just doesn't fit them well.

This is a fun song, with some great live performances thrown in. Even if the band isn't thrilled about the hit they accidentally created, it's a good, energetic song. A key part of any R.E.M. collection.