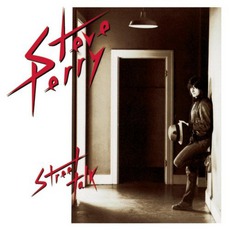 Tracks
People who bought this release also bought
This was Steve Perry's first solo work outside of Journey. It was a chance to do a full album of his own work completely his way, as he co-wrote every song on the album. The title was a nod to his first band, Alien Project, which was originally going to be named Street Talk. The album was his greatest success as a solo artist, and has been certified double platinum.

The biggest hit from the album is the fantastic "Oh Sherrie", a song in tribute to his then-wife. The song reached number three on the Billboard Charts, and number one on the rock charts. It has a catchy refrain, driving verses and some really sharp guitars to go along with Perry's distinct vocals.

"Foolish Heart" was another solid hit, reaching number eighteen. This was a more soft rock/adult contemporary song, that better represents the overall tone of the album. Two other singles made some movement on the charts, "She's Mine", which hit number twenty-one, and "Strung Out", which peaked at number forty. Perry's vocals are always great, and there is some really fun guitar work on the album. After a while, you may start to miss his Journey bandmates somewhat; the music is a little softer than his work with Journey. But it's a great solo effort. Perry has become a well-respected musician and producer in his own right. He never matched the success of this album, but it stands as a great effort and a fun album. It's worth it for "Oh Sherrie" alone.