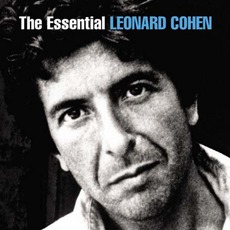 Tracks
People who bought this release also bought
If you haven't listened to Leonard Cohen Essentials, you have seen Shakespeare in Stratford, you haven't read Homer in Greek, you haven't stood in Santa Croce church and seen the Renaissance in one spot. I'm saying this album is the essence of music for the next 40 years all at once. Suzanne is a poem that tells us that "They are leaning out for love and they will lean that way forever. With Hallelujah, he wrote "And love is not a victory march
It's a cold and it's a broken Hallelujah." With I'm Your Man he wrote. "Ah, but a man never got a woman back. Not by begging on his knees."

Every Folk, Grunge, New Ro, coffee house song from Tracy Chapman to Sheryl Crow, to Suzanne Vega, to James Taylor owes their success to these songs. Buy this album, get comfortable with his raspy voice, and feel the lyrics. You will not be disappointed.