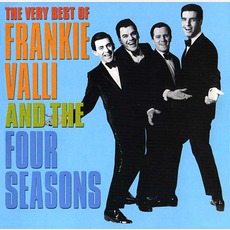 Tracks
People who bought this release also bought
My parents loved Frankie Valli and the Four Seasons. There a movie out called "Jersey Boys" which depicts the story of their rise to fame.
I love the songs "Sherry" and "Big Girls Don't Cry".

My most fond memory of Frankie Valli was when I was young, the first movie I ever with my Dad was "Grease". I loved the movie so much, it also was the very first album I bought. The track "Grease" was #1 on the charts because of the popularity of the movie.

Other songs on this album are "My Eyes Adored You", a very good ballad for this vocal group of the 60's and 70's. They also went disco with "December 1963(Oh What A Night)", "Swearin To God" and of course "Grease".