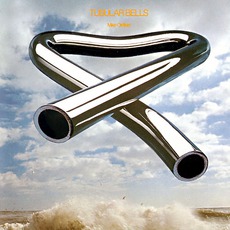 Tracks
People who bought this release also bought
A prog highlight.

Just two tracks , but both brilliant. Side One's slow rise to its monumental climax is memorable and was the soundtrack to my homework many times.

The album also helped launch the career of Richard Branson - make of that what you want.
An overlooked progressive masterpiece. Running two tracks long, it's not exactly the track size the casual listener looks for. But I believe it is worth every second. Recorded when he was eighteen, this piece of art is the finest he recorded to date(except for 1978's Incantations, perhaps). Containing little pieces of folk, punk, rock, to electronica, this album is sure to keep anyone content for 50 minutes, from the eerie piano intro to the howling beast in Part II, you can tell what an innovative work this is. I recommend this album to any prog fan.