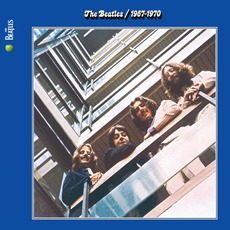 Tracks
People who bought this release also bought
What hasn't been said about the Beatles?.. They are legends of rock! All of them have been singer/songwriters. All of them together and separately have had hits. It's a shame there aren't any more like them.

1967-1970 Album was the last years that the Beatles were together as a band. Their final song collaboration was "Long and Winding Road". This album has a lot of the acid rock/psychedelic sound that started the new sound of the era.
The Beatles were always pioneer in that right. This is the album to have for any music lover. Also check out the previous release 1960-1966, then you will have all of their greatest hits on 4 CDs!!Best Bargain for the money.