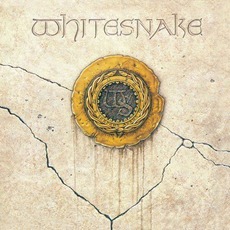 Tracks
People who bought this release also bought
We've all heard "Here I Go Again", the head banger for rockers and soccer moms alike; "Is This Love", which made its way to the floor on Prom night '87, but there is also "Still of the Night", one of the hair-raising, blood-pumping metal songs ever made. Also included is the underrated ballad "Looking for Love", in my opinion, superior to "Is This Love". Understandably, this album sold like crazy in America on the strength of a re-recorded "Here I Go Again", not present on this version: the standard European release.

I am pleased to find the original 1987 UK issue on this site. Other mp3 shops have reissues of the American album, all of them cranked to hell and back by the infamous "Loudness war" that has been stripping sound quality from music since the early 1990s. Still, this is as good as it gets, from the scream of Sykes' guitar and the soaring vocal of Coverdale, to the dynamic drumming of Dunbar and Murray's bass playing. Probably not an audiophile's first review. I however, am not so picky when it comes to my music: if it sounds good to me, I like it.

You're certain to find this on the rocker's CD shelf. If you don't have it, enjoy it here, the way it's meant to be heard!
This was the very first album from Whitesnake I bought when it first came out. David Coverdale was such a hottie back in the day! My favorite song from this album was "Here I Go Again" and "Is This Love", their rock ballad. If you like 80's hair bands, you'll like this one.