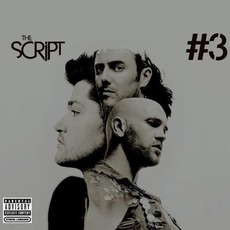 Tracks
People who bought this release also bought
I gotten a taste for The Script.. Breakeven, Nothing, and Hall Of Fame on this album is pretty good. Would like to hear more from them.
Having seen lead singer Danny on The Voice UK I began to listen to the script once again. Since "How to save a life" I have always been a fan of The Script since "Mytown" broke up and Danny and one other member went on to form "The Script". He has amazing talent and I never fails to get me singing along. This album in particular is great. With great names such as Will.I.Am on the tracklist, this album demands attention. Well worth a download as who can ever get enough of "The Script" "The man who can't be moved" is one of my personal favourites. It gets me emotional every time I hear it, and I find that all the songs on this album have the power to make you feel and connect with what is being said. Download this now! You're missing out!
Danny is an incredible singer. The sound of his voice keeps you coming back for more. The guys in the group have put their heart and souls into every song. The Script is the most talented group ever. Their songs offer a mixture of pop, hip-hop and pop rock with lyrics that every one of us can relate to. In this album they have included from their previous album "Science & Faith" live version of their hits "Breakeven, The man who can't be moved, and for the first time" which are outstanding. With such a great variety of music put together, this album will definitely become another best seller for the Script. I love the entire Album. Buy this Album you will not regret it. They are one of the best groups to have surfaced the music industry.